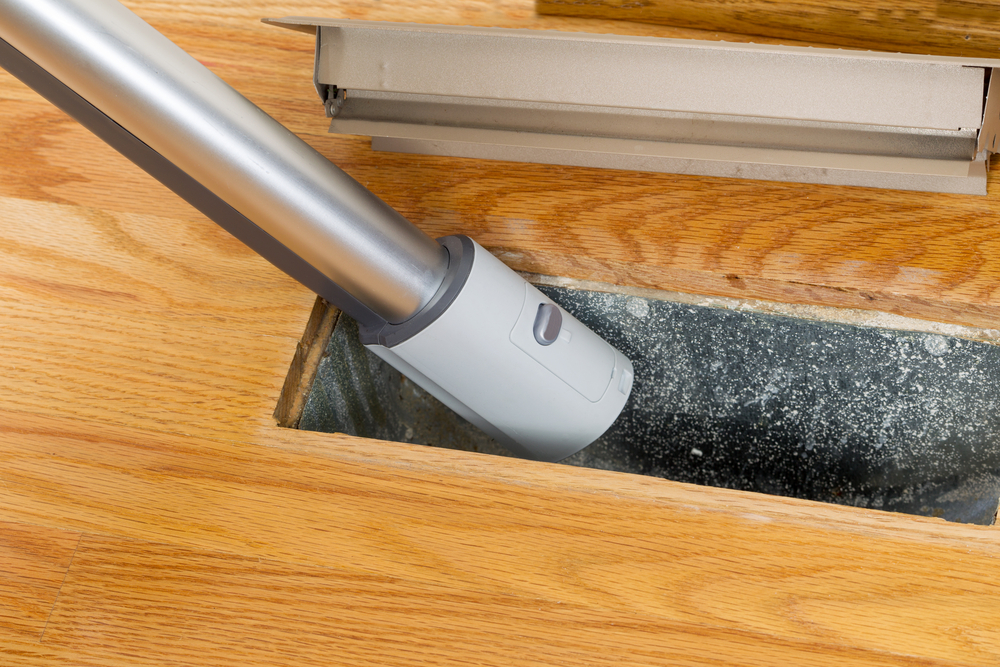 Air duct cleaning prevents pollutants from recirculating in your home. These contaminants include paint fumes, tobacco smoke, mildew and cleaning agents. Rodent droppings and dead critters may also be trapped in your ductwork, and emit foul odors throughout the house.
During the cleaning process, professionals can find and repair damage that might otherwise be overlooked. They can also use biocides to control mold growth.
A Professional Air Duct Cleaning Team Uses Environmentally Friendly Products
Many people have pet dander, fungal spores and other toxins trapped in their air ducts. These toxins are then circulated throughout the house and can cause various health problems, including breathing difficulties. It is therefore important to have your ducts cleaned regularly to maintain healthy living conditions.
Dirty ducts are also ideal breeding grounds for mold, bacteria and other contaminants. They can also trap odors and pests in the air. Regular duct cleaning can eliminate these pollutants and reduce the risk of fire.
The best duct cleaners will only use environmentally friendly products. They will also use a variety of methods to clean your ducts. These include vacuuming, sweeping and compressed air equipment. These methods are safe for the environment and your home. They will also ensure that the ducts are dry before turning on your HVAC system. Some companies may propose the application of chemical biocides or sealants to ducts and other system components. These practices have not been fully researched and should be avoided.
A Reputable Air Duct Cleaning Company Is Necessary
Air ducts are used extensively in homes, and it is not uncommon for them to become clogged with dust, debris and contaminants. These materials can cause respiratory problems in people who suffer from severe allergies or asthma. It is important to hire a professional contractor who can properly clean and sanitize the air ducts.
Look for a company that adheres to the National Air Duct Cleaners Association (NADCA) cleaning standards. This will ensure that the job is done correctly and efficiently.
Also, be sure to ask about the company's liability insurance. This is an essential element to consider because it will protect you if the workers are injured on your property. A good company will be happy to provide proof of this insurance. Then, you will know that they are reputable. In addition, avoid companies that suggest that air duct cleaning will prevent health problems. According to the CDC, there is no evidence that this is true.
Liability insurance
The cost of air duct cleaning contractors insurance can vary depending on the unique characteristics of your business. Some factors include the value of your commercial property (building and contents), the number of employees, whether or not you own your building, and whether or not you use a fleet of vehicles. You can find business insurance from online insurers that specialize in this type of coverage or from brick-and-mortar providers.
A typical American duct cleaning company pays between $500 and $1,500 per year for general liability coverage. This type of coverage protects your business from liability claims and lawsuits, and can help you avoid financial ruin. You can also obtain a more comprehensive insurance package that includes commercial property, workers' compensation, and cyber liability coverage.
Many home insurance policies exclude air duct cleaning as a maintenance task, but in cases of fire or smoke damage, or vermin infestation, it may be covered. It is important to review your policy documents and consult with your insurer to understand the exact coverage terms.
Certifications
The EPA and NADCA both have standards that air duct cleaning companies must adhere to. NADCA has an online directory that you can use to find a certified member of the organization in your area. This way, you can make sure that the company you hire meets NADCA's rigorous requirements for professionalism and safety.
The most important point is that you hire a professional contractor. A reputable, licensed air quality service provider can help you prevent health issues from dirty ducts. In addition, they can help you save money by improving the efficiency of your heating and cooling systems.
In most cases, a duct cleaner will need to cut access openings in the HVAC system and may require additional services like asbestos removal. This is a complex process that requires the use of specialized tools. Typically, the cleaning will last from 3 to 7 years. It is recommended that you have a high arrestance filter installed to ensure continued protection of the ducts.
Contact Us for a Free Air Duct Cleaning Estimate
Are you concerned about the quality of the air in your home? If so, you may need to have your air ducts cleaned. Air ducts can become clogged with dust, dirt, and other debris over time. This can lead to a number of problems, including allergies, asthma, and respiratory infections.
Our air duct cleaning service is the perfect solution for homeowners who want to improve the quality of the air in their homes. We use state-of-the-art equipment to remove all of the dirt, dust, and debris from your air ducts. We also offer a free estimate, so you can be sure that you are getting the best possible price.
To schedule a free air duct cleaning estimate, please contact us today. We would be happy to answer any questions you have and help you get started on improving the quality of the air in your home.
We look forward to hearing from you!